Product Description
Let Keeper Goals help you with custom nets for your goals. If you need a goal net for your lacrosse, hockey, field hockey, futsal or soccer goal in a custom size, or want a net with custom logos or in a select color, (yellow, royal blue, purple, black, sand, grey, white, orange or black) contact us.
Get A Free Quote: Contact us at 800-594-5126 M-F 8-5 CST or email us with;
Your net measurements, (height, width, bottom back depth, and top back depth),
Your color preference
High-resolution artwork in vector format, (.ai or .eps files), for logos if logos are desired.
Note: Some custom colors are available, but not all colors are available in all net sizes/types. Custom net color choices include 3mm, 2″ mesh nets available in yellow, royal, white, sand, and grey, and 4″ mesh nets available in purple, orange and black.
Striped or checkered patterns are only available in several color combinations. Contact us at 800-594-5126 M-F 8-5 CST or email us.
Tips About Custom Nets:
Simple logos work best for printing directly on a net
Single-color logos work best for printing directly on a net
When printing directly on a net logos and text are easier to see if the mesh is small. However, the smaller the mesh, the more expensive the net.
When printing directly on a net consider what will be behind the net to help determine how visible the logo will be. Logos always show up better if what's behind the net is uncomplicated. ie. a single color windscreen or a single color will allow for the logo to be more visible than a wall or windscreen with other printing on it. As another, a white logo printed on a black net will show well if it's in front of something very dark.. Whereas a white logo on a black net will not show up well if placed in front of something light.
Multi-colored or complex logos should be printed on windscreen and sewn into the net for visibility of the logo
Before purchasing custom nets please check with your association or league to verify custom nets are allowed, (some organizations prohibit the use of logo nets for competition).
Budget and Lead Time Considerations:
Custom nets are more expensive than standard nets and the lead time for custom nets is much longer than for standard nets. If you can find a net in close to the size you need and roll the net to fit you will usually save a considerable amount of money.
Wondering what size nets you need for your soccer goals?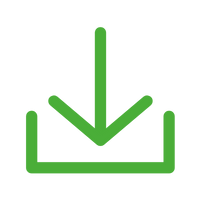 Download our soccer net measurement guide here.
See blog post and video for more information on custom netting.
Check our some of our goals!